The Caribbean's Premier Career Network
0
Trinidad and Tobago Unit Trust Corporation Profile
Job of the week:
Sector:

Sports & Leisure, Hotel Resort

Client:

Peter Island Resort

Duties/Responsibilities: Perform Spa treatments using proper protocols. Know all standards and services of the Spa. Greet and introduce guests to the Spa for their treatment, and provide a c...

Sector:

Healthcare & Nursing

Qualifications: Completion of approved formal training in Cytotechnology required (a degree in Cytotechnology preferred). At least two (2) years experience as a cytologist preferred. De...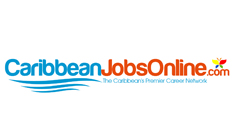 Sector: Information Technology & Internet
Salary: Not Disclosed
Location: Port of Spain
Client: Trinidad and Tobago Unit Trust Corporation
Back To Top

Please Wait. Loading...