The Caribbean's Premier Career Network
0
Trinidad and Tobago Unit Trust Corporation Profile
Job of the week:
Sector:

Management, Hospitality, Tourism & Food Service

Salary:

US$1,200 to US$2,700 pm

Location:

St. Eustatius, Dutch Caribbean

Client:

Lyn's Dream Bakery & Deli

Duties & Responsibilities: Bake breads ad pastries, manage kitchen, monitor stock, keep area clean, guide manage assistants. Salary: Starting from $1200 usd to $2700usd dependi...

Sector:

Accounting & Finance, Audit - Internal, Financi...

Location:

st. eustatius, oranjestad

Client:

Papaya Solutions N.V.

Certified Accountant YOU POSSESS... -Strong computer and IT skills -Extensive knowledge and skills in accounting compilations -Good communication and organizational skills -Customer service a...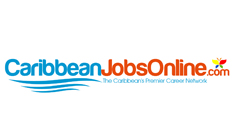 Sector: Human Resources & Recruitment, Management
Salary: Not Disclosed
Location: Port of Spain
Client: Trinidad and Tobago Unit Trust Corporation
Back To Top

Please Wait. Loading...