The Caribbean's Premier Career Network
0
Trinidad and Tobago Unit Trust Corporation Profile
Job of the week:
Sector:

Research, Monitoring & Evaluation, Consulting &...

Market Research Manager Primary Function - to spearhead Research planning, strategy and execution, strengthen and promote Research Services and represent the agency its services to clients. &nbs...

Sector:

Research, Monitoring & Evaluation

The primary responsibilities are to secure valuable marketing information for our clients, and support Research Planning and Strategy. The ideal candidate should possess: Bachelors or a...

Sector:

Human Resources & Recruitment, Customer Service...

Client:

Spectraforce Technologies

Job Description As a recruiter with Spectraforce, you will be responsible for recruiting for our Fortune clients in different geographic regions throughout the United States. Using our internal state...

Sector:

Government & Public Sector, Legal

Client:

Government of Bermuda - Department of Human Resources

GOVERNMENT OF BERMUDA The Cabinet Office Department of Human Resources Ministry of Legal Affairs Attorney General's Chambers CROWN COUNSEL PS 42 &nb...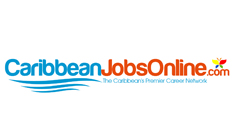 Sector: Secretarial, Administrative & Clerical, Executive Assistant
Salary: Not Disclosed
Location: Port of Spain
Client: Trinidad and Tobago Unit Trust Corporation
Back To Top

Please Wait. Loading...