The Caribbean's Premier Career Network
0
Scientific Search Results
Job of the week:
Sector:

Hospitality, Tourism & Food Service, Culinary,...

Client:

Rendezvous Resort

The Pastry Chef must have the following traits and necessary experience to be considered for the position: Experience in an all-inclusive 5 star rated operation Caribbean working experience is...

Sector:

Mining, Resources & Energy, Engineering & Archi...

Client:

Solar Buzz Jamaica

This person can look forward to making Energy Freedom a reality for clients while preserving our environment. Must have good references that confirm you work well with a team, meet deadlines, have a s...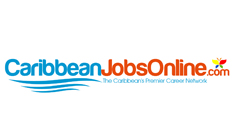 Sector: Scientific, Food Science Technician, Food Scientist or Technologist
Salary: Not Disclosed
Location: Kingston
Client: Ministry of Industry, Commerce, Agriculture & Fisheries
Back To Top

Please Wait. Loading...